Materials Lists Overview
The Materials Lists feature is used to enter and process inventory items within a sales invoice without listing the inventory items on the printed invoice. This feature allows the user to group items into a kit or materials list and price the kit as a unit. Listed below are scenarios when this feature is useful.
The Materials List options can be accessed through the Materials menu as show below: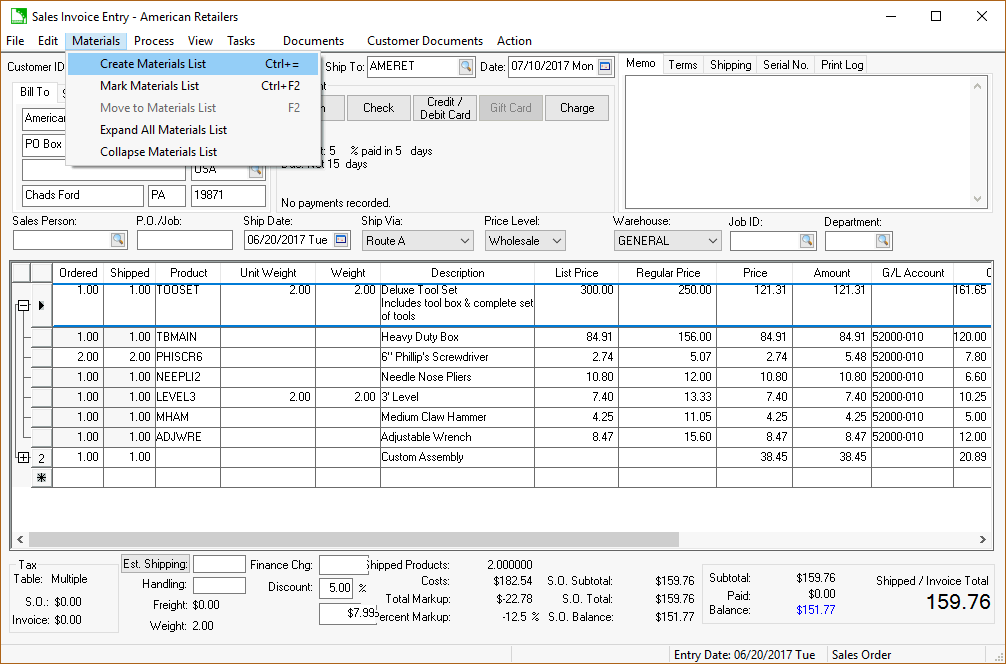 Materials lists can also be used with a proposal. Review the Getting Started > Materials List within a Proposal section for more details.
Review [Financials] Jobs > Job Materials > Overview for information on creating a materials list within a job.