Frequency Settings
The Frequency tab of the proposal identifies the recurring billing frequency.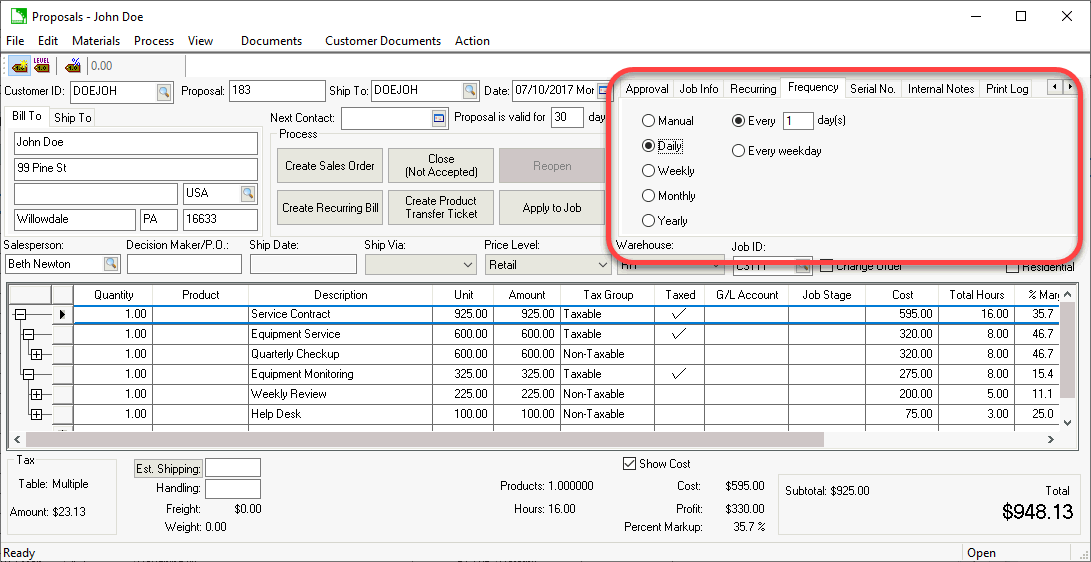 Use the Manual Frequency setting to remove the recurring proposal from the Recurring Billing process list in order to process it individually. Review the Recurring Billing Process section for the steps to process a recurring billing manually.

Select Daily to bill every day or to specific the number of days between billings:


Select Weekly to select specific days of the week or bill weekly or biweekly.


Select Monthly to bill monthly, bimonthly, quarterly, or semi-annually.  This option allows the user to specify the day of the month or the day of the week the billing occurs.  


Select Yearly to invoice annually or less than once a year.

These settings are only valid if the Status setting within the Recurring tab is set as Open.  Review Scheduling a Recurring Invoice for details on the recurring settings.