Edit or Print a Manufacturing Batch
Manufacturing batch information can be changed at any time if the batch has not been processed. The completed date, quantity, inventory items, and cost information cannot be changed when a batch is processed.  A batch must be unprocessed to change batch information for a batch that has been processed.
View or Change a Batch
Open the manufacturing batch by selecting Inventory > Manufacturing from the main EBMS menu as shown below: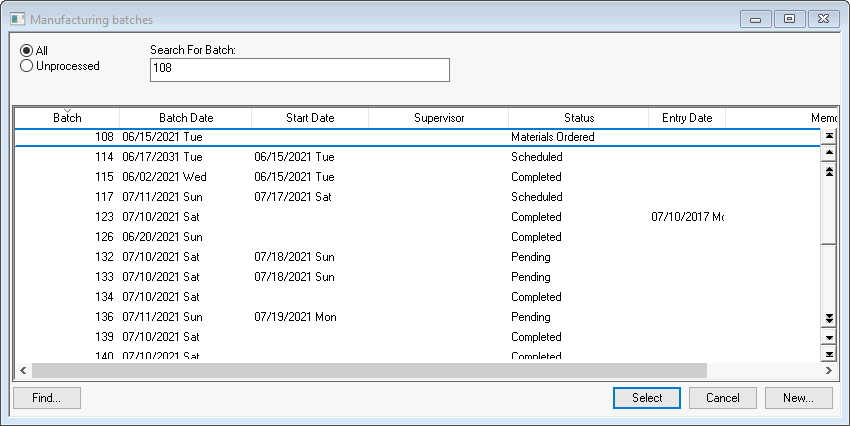 Click on the All option to list all batches including those which have been already processed or select the Unprocessed option to list only those that have not been processed.
To view the batch details, highlight the appropriate batch and click the Select button. You can also double-click on the batch to open.  Review Proceessing a Batch > Unprocessing a Batch for more details on changing data in a processed batch.
To view all the unprocessed batches based on status or scheduled date, select the Unprocessed option in the batch list and click on the Status or Scheduled Date columns titles.
Printing Batches
Select File > Print from the batch menu to print manufacturing documents.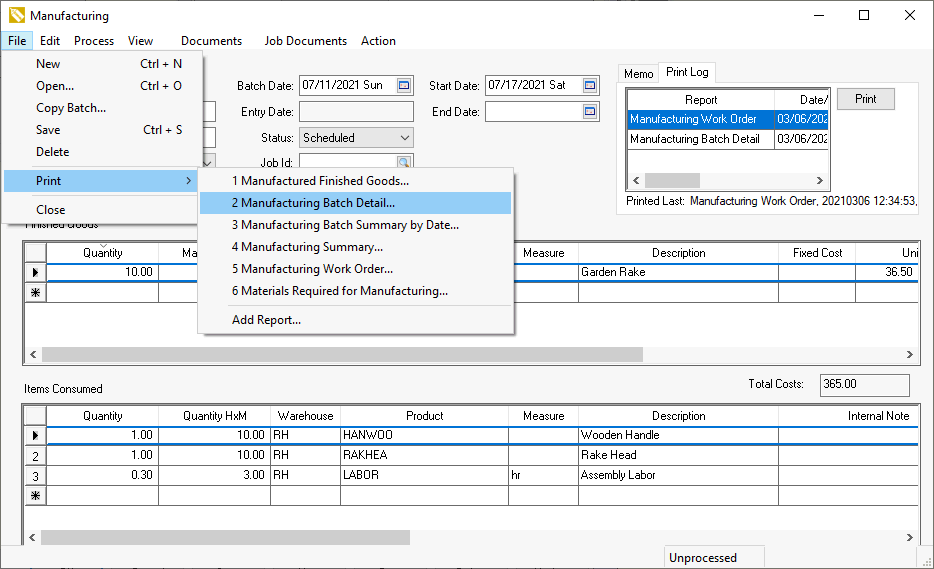 Review [Main] Reports > Print Menus for steps to add or remove reports from the Print menu.
Review [Main] Reports > Print Logging for steps to use the Print Log feature to re-print a report.  The Print Log list can also be used to identify the progress of the batch if reports are generated based on the progress of the manufacturing batch.