Batch Processing Packages
Batch Processing is useful to group packages that are being processed for shipment.
Use the Sales > Batch Processing tool from the main EBMS menu to batch a group of orders.  
Create a batch processing query to list a batch of shipments.  This may be multiple queries to separate shipments that are being shipped via common carrier, express shippers, or other types of shippers.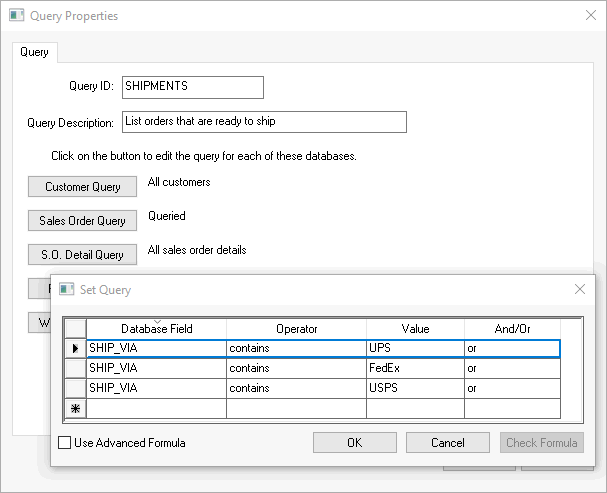 Save query properties and return to the Batch Processing dialog.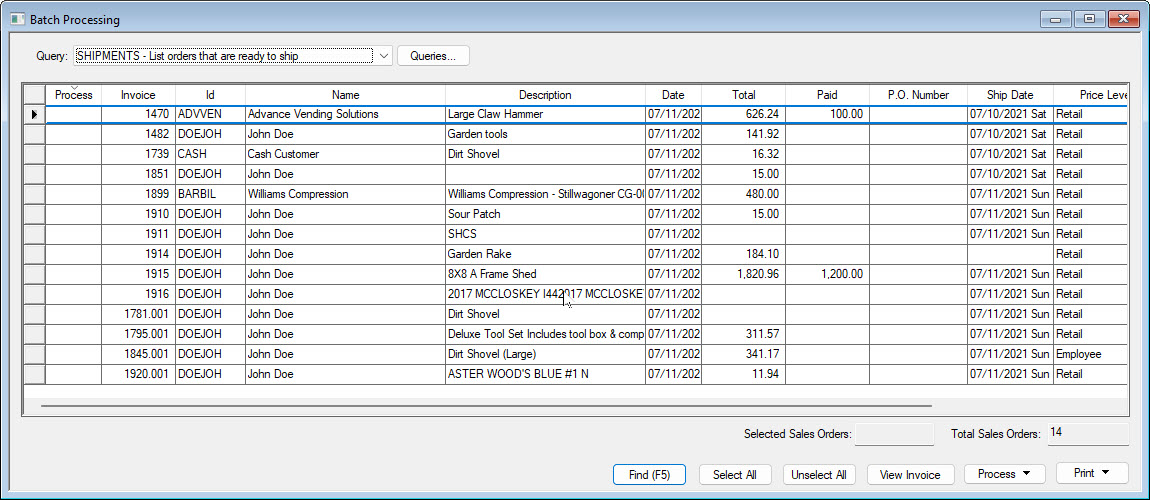 Click View Invoice to review shipping settings for individual orders.  Review Shipping and Tracking Packages for shipment setting details.
Review Invoices > Batch Processing for steps on the Process options.