Default Job Stage
The job stage is an important setting within job costing to identify a segment of the project.   A Default Job Stage can be entered within individual inventory items since most materials fit a specific stage.   This setting could save the multiple steps required to add job stages to a sales proposal or invoice.
Set the Default Job Stage by selecting the Advanced tab of a product record as shown below: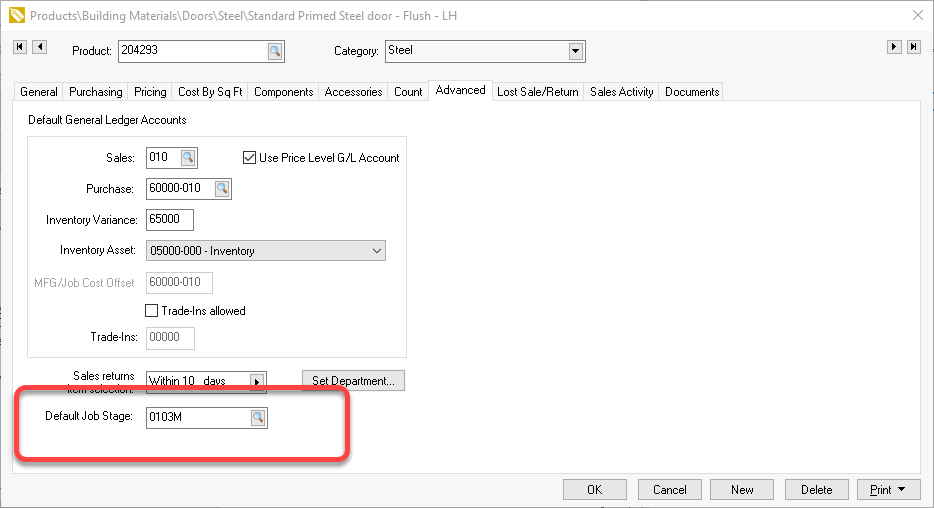 The Default Job Stage can be kept blank if the specific product is used within multiple job stages.   Note that the Default Job Stage can be changed within the sales proposal or invoice.
Review [Inventory] Product Catalog > Changing Inventory Defaults for instructions to set the Default Job Stage for new products.
Review [Main] Standard Features > Filter Down Data to change this setting for an entire group of products within a category or subcategories.  
Open an existing proposal.   Proposals are often created to quote a project but the job is not created until after the project is sold.   The Default Job Stage will be copied to the individual proposal or invoice lines when the Job ID is created.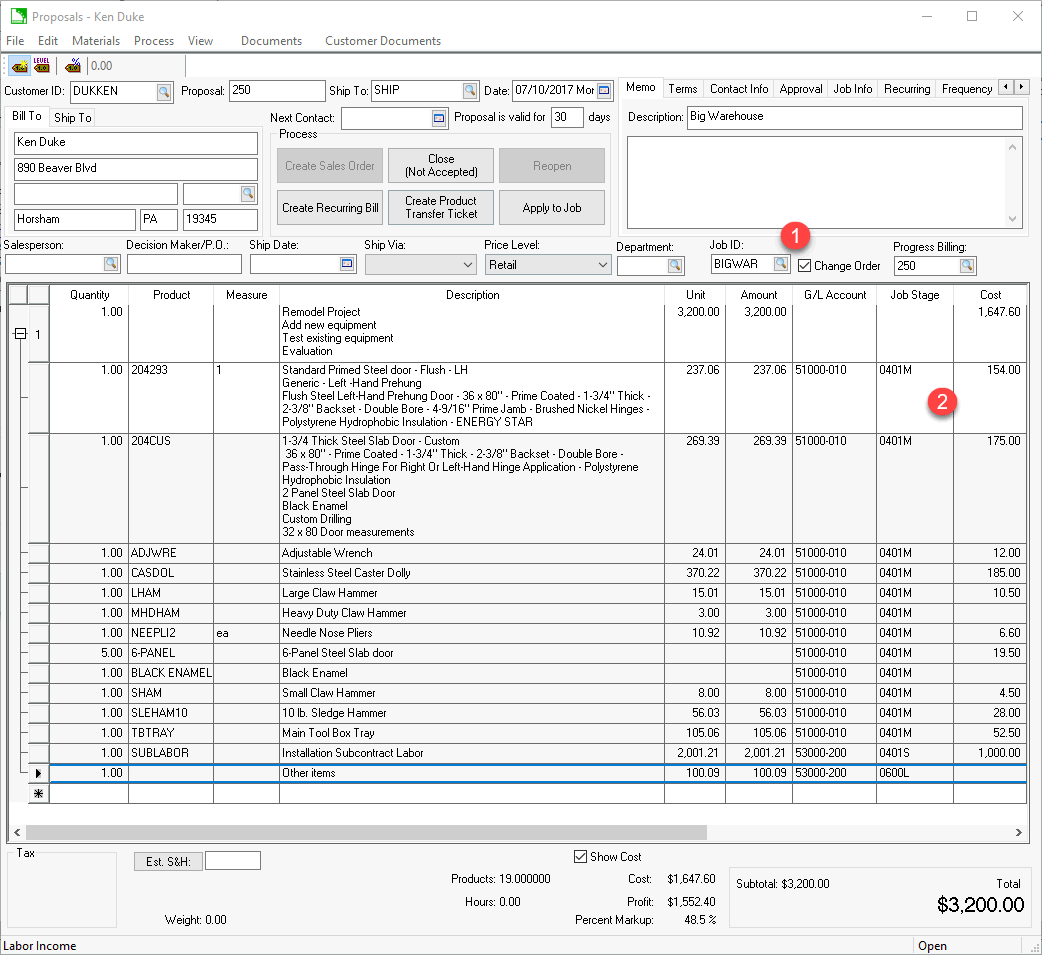 Enter a job into a proposal or invoice when a job has been created.   

The Job Stage will be populated from the Default Job Stage entered within the Product record.