Enabling Access to Company Data in EBMS Server Manager
The EBMS Server Manager provides a quick and efficient way for EBMS Administrators to allow access to EBMS company dataset.
Each individual company that is available for use within EBMS is represented graphically as a tile in the Main Display Area of the EBMS Server Manager.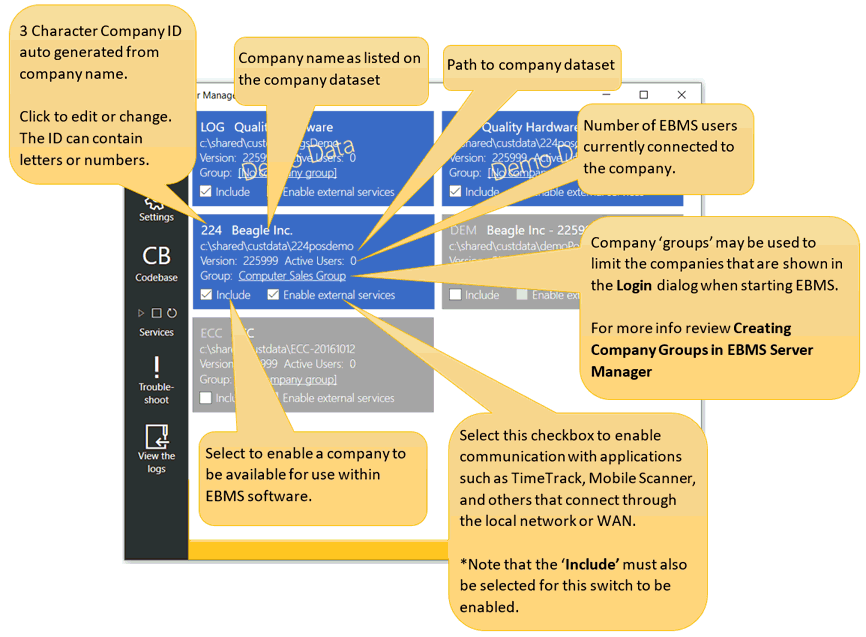 For more information on creating 'Company groups' review the Creating Company Groups in EBMS Server Manager section.
Add a Company Data Set that does not show on Server Manager
Review Creating a New Company if the company data set does not exist.   Review this information for step by step instructions to create a new data set.  
Copy an existing data set into the C:\EBMS\EBMS_Data if it exists and restart the EBMS Server Manager.   Click on Add Company to enter path of existing data set if the EBMS data does not show within Server Manager.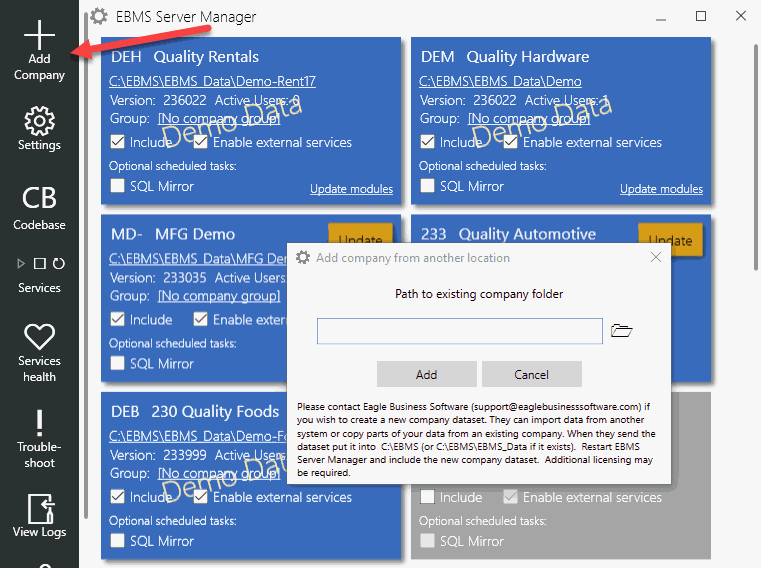 Enter or select Path to existing company folder and click Add.
Enabling Access to an EBMS Company Database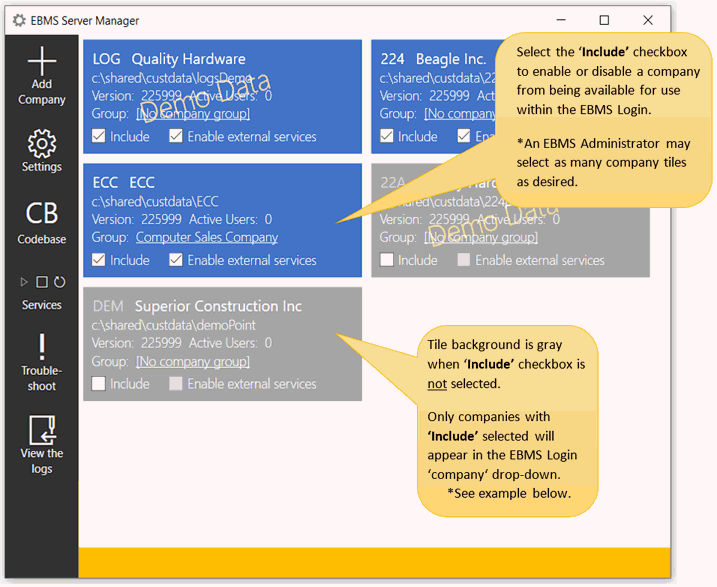 Enable the Include option to make selected data sets active.
Enable the Enable external services option before MyEBMS, TimeTrack, MyTime,  mobile scanner and other external devices will communicate with this EBMS data.
EBMS Login dialog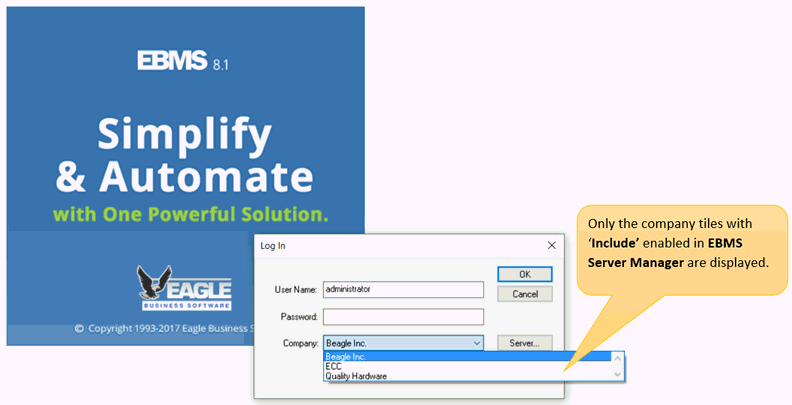 Review the Login Procedures section for details on logging in from an EBMS workstation.