Website Settings
Various website configuration settings are stored within Config.XML file.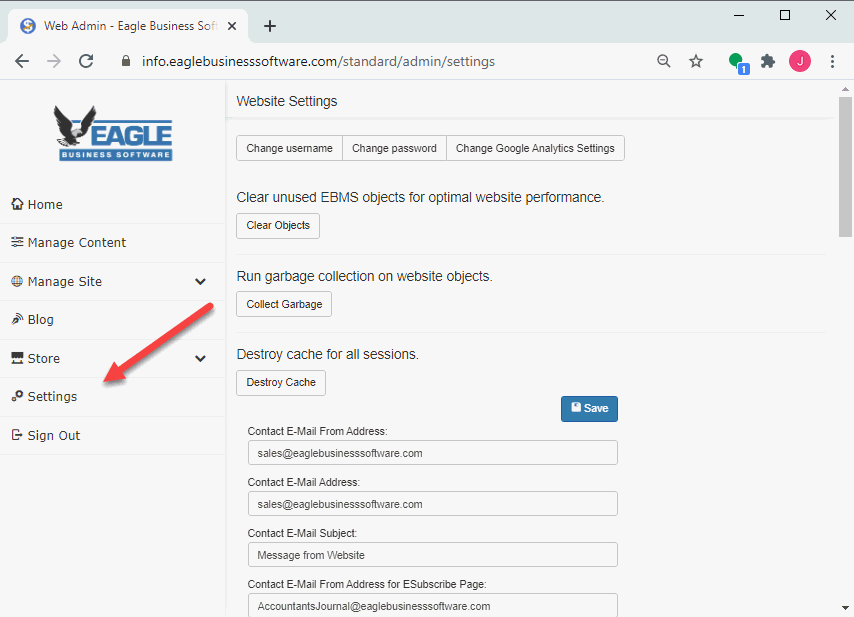 Click on Change user name or Change password to change the admin login credentials.  

Click on Change Google Analyics Settings to configure the ability to pass e-commerce information into Google analytics.  
These general settings can be changed by editing Config.XML or by changing the information on the lower part of this page.