Use Tax Exempt
All items that are purchased on a sale including sales tax are exempt from use tax.  Any perpetual inventory that is purchased on an expense invoice that includes a sales tax value within the footer is considered use tax exempt.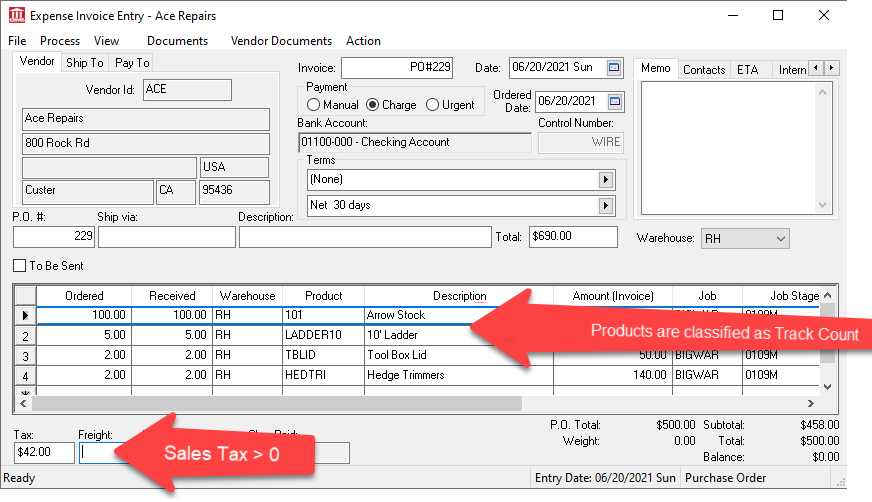 Perpetual inventory must be enabled and the product must be classified as Track Count, Serialized, Lots, or any other perpetual classification.   Some product sold using a FIFO method may be exempt and other product on the same sales line may be subject to use tax.  
The following methods may also exempt a consumed item to be use tax exempt:
Customer is tax exempt:  Review Configuring a Tax Exempt Customer to configure a customer as tax exempt.  

Job is tax exempt:  Review Configuring Use Tax for a Job for setup instructions.

Product is tax exempt:  Review Inventory Tax Groups to create product exempt groups.