Creating a Task from an Invoice
Create Tasks Using a Service Inventory Item
An inventory item classified as a Service item can be flagged to create a task when it is entered into a sales order or invoice. The Enter task for this item option must be enabled within the General tab of the inventory item. Review the previous Attaching a Task to a Service Item section for details.
Enter the service item into a sales order as shown below. The system will prompt the user to create tasks when the invoice is saved. Click File > Save to activate the create task dialog. The dialog will not appear if the task is not attached to the service item or if the service item was entered previously and the dialog was canceled.  
The user can also right click on the detail line of the sales order and select Attach New Task or Attach Existing Task from the context menu as shown below: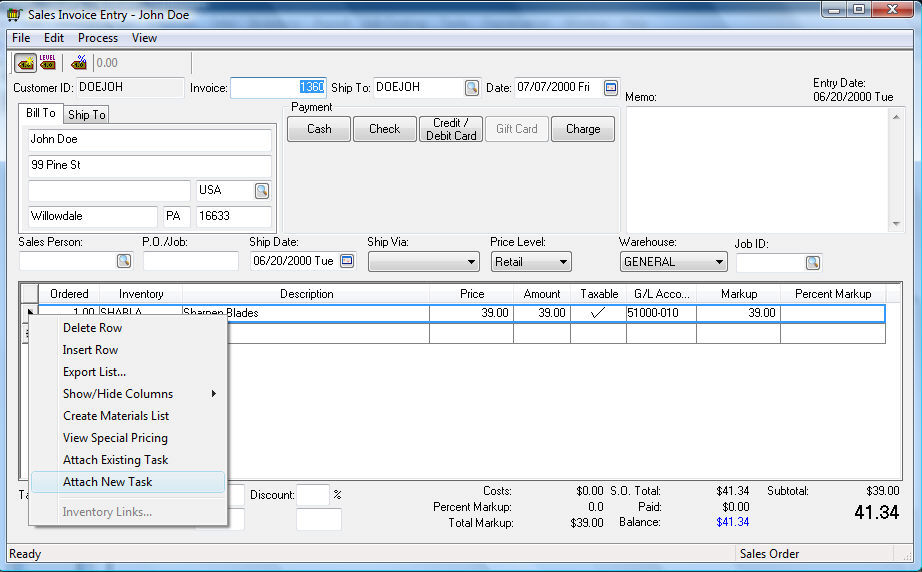 The following dialog will appear if the Attach Existing Task option is selected.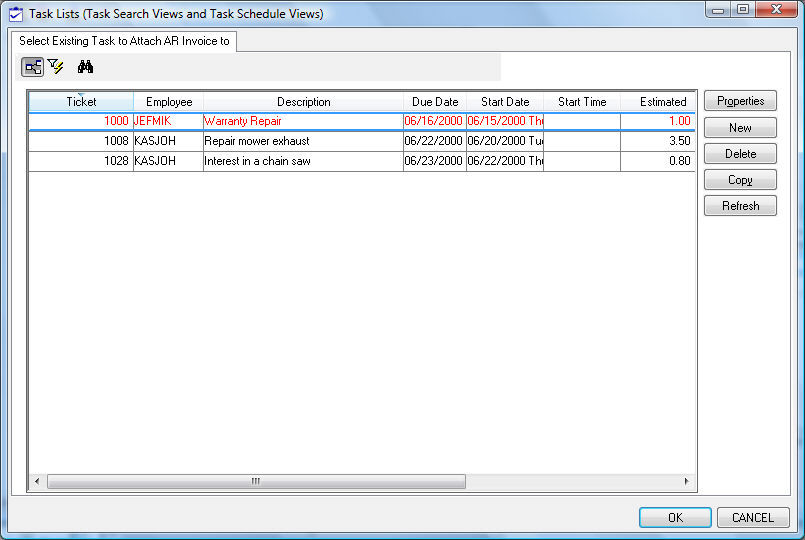 Select the desired task and click OK.
Create Tasks from the Invoice Task List
Tasks can be created directly from the sales order menu. Open a sales order and select Tasks > View Tasks from the sales order menu as shown below: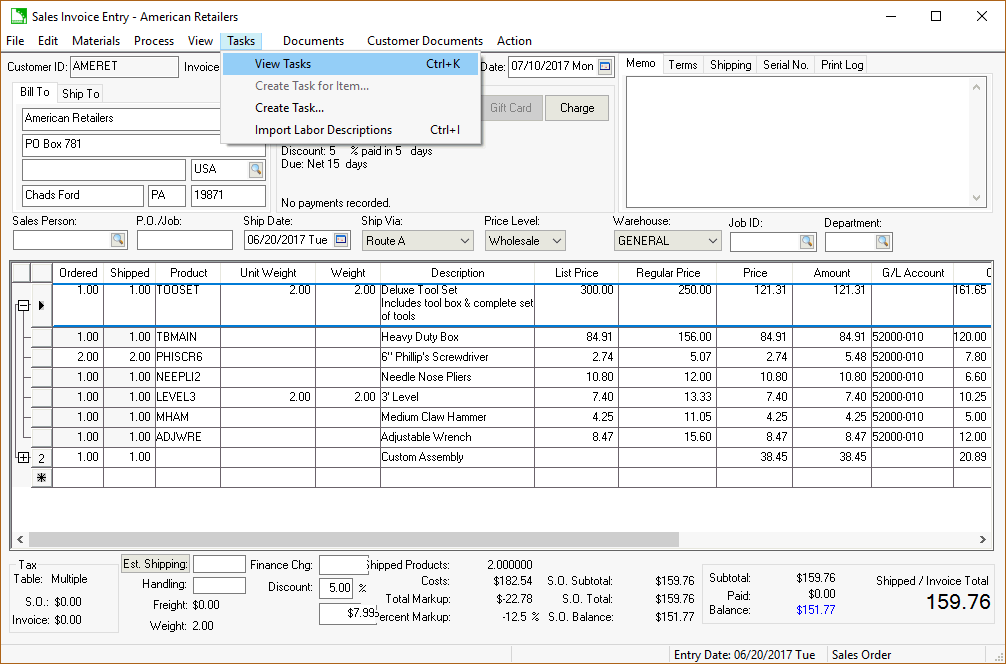 The task list dialog lists all tasks that are attached to the sales order. Additional tasks can be attached or created from this window.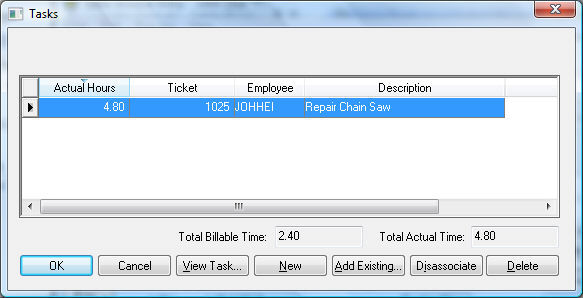 Click the View Task button to view an existing task.
Click the New button to create a new task and attach it to the existing sales order. Review the Creating an Open Task section for more details on the new task wizard.
Click on the Add Existing button to associate an existing task to the sales order.
Highlight a task and click the Disassociate button to remove the task from the sales order without deleting the task.
Click on the Delete button to delete the task.
Click OK to return to the sales order.