Online Statements
Giving the customer access to online updated statements on a regular basis facilitates an ability to include a hyperlink within many communications.  The site can be configured to show a PDF format statement which can easily be printed by the customer. An optional HTML format can also be displayed.  The content and layout of the statement can be selected by the EBMS user within EBMS. 
Viewing and Printing Online Statements
The View Statement option is normally listed on the company My Account webpage.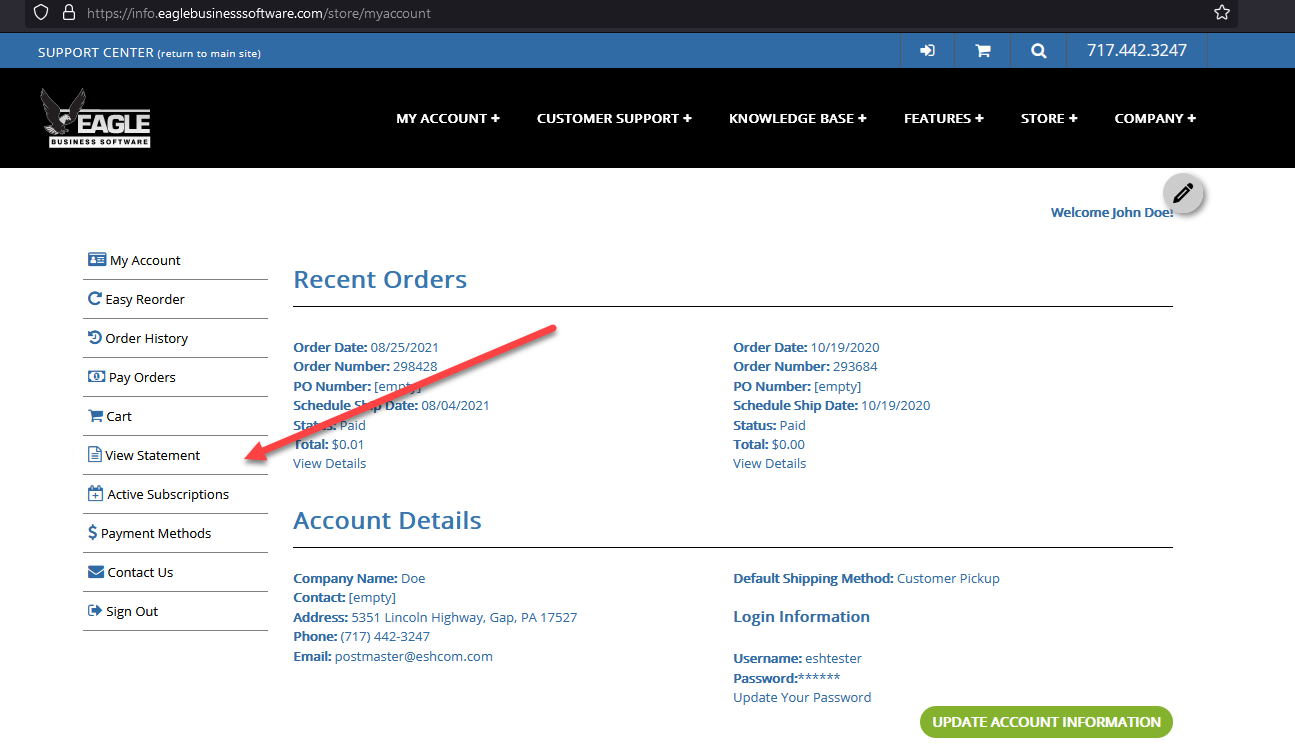 A hyperlink to this URL can also be included in correspondence sent via email.   
Configuring Statements 
Complete the following steps to display a customer statement as a PDF file.  
Select

 from the main EBMS menu to open the following settings:

Select a statement form option within the MyAccount Page Statements Report setting.

Select one of the various statement forms available within EBMS.  Review Customer Payments > Printing Customer Statements for more statement option details.